Neurospine Hospital & Revive Critical Care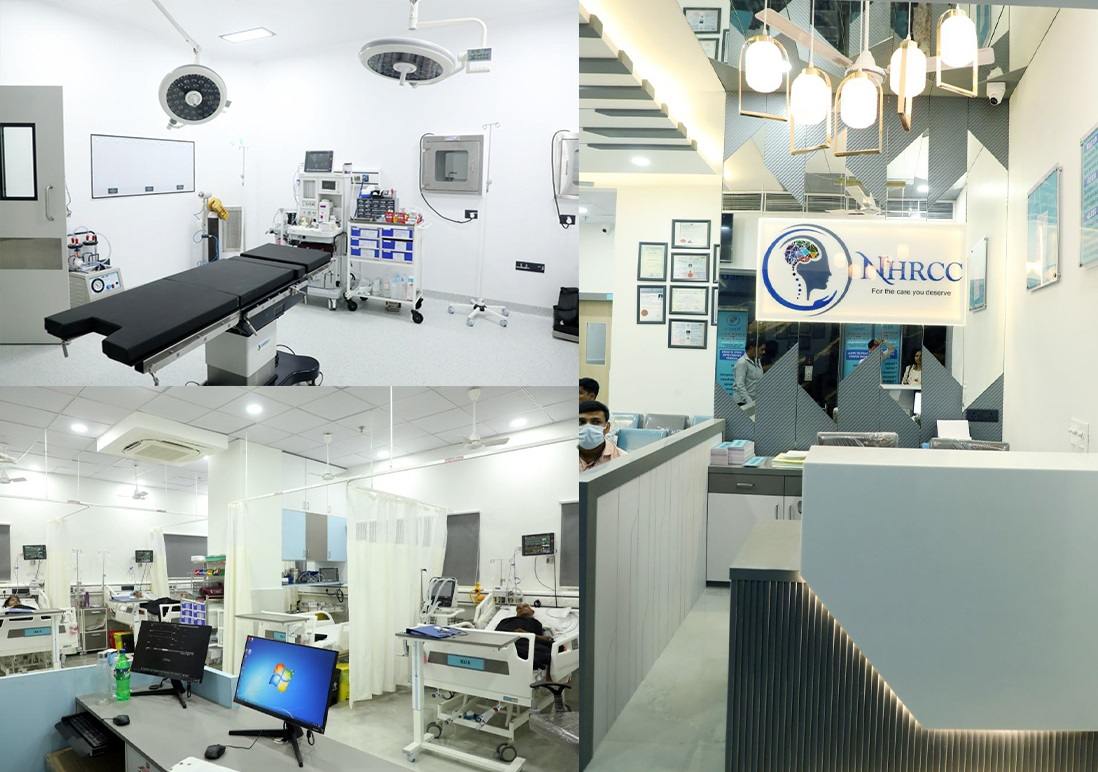 It is a 20 bedded hospital with a dedicated neuro and spine surgery set up and a 10 bedded fully equipped ICU located in the heart of Nagpur city. With its modular Operation Theatre, state of art neuro and spine surgery setup, 24×7 Emergency Department and ambulance service, NHRCC assures the highest level of skill, expertise and infrastructure. The hospital promises to serve you in all kinds of medical and surgical emergencies (stroke, head injury, accidents, fractures, poisoning, heart attack, infections, kidney failure, snake bite, Acute respiratory failure etc.) 24 X 7 and 365 days a year.
NHRCC intends to provide best health care facilities at very affordable prices to the patients of all strata of the society. Being located in the center of the city, it is very easily approachable from all corners of the city. With its expert team of doctors and high end infrastructure, the hospital guarantees a comprehensive care to all patients with neurological disease, spine ailments and critical care illness.
The hospital aims at highest level of patients satisfaction and in providing complete physical, mental and social well being to its patients.
Our mission is to provide comprehensive, most advances and quality neurosurgical and critical care services at the most affordable prices.
Our vision is to become the region's most trusted health care facility in the field of Neurosciences, spine and critical care.