Dr. Vivek Agrawal's Neurospine Clinic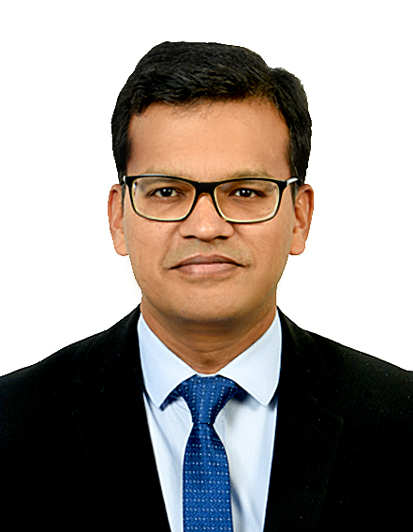 Dr Vivek Mahesh Agrawal is one of the young and dynamic Neurosurgeon in Nagpur and widely known for his work in Vidarbha, in the field of brain and spine surgery. He has completed M.Ch (Neurosurgery) from B. J. Medical College And Civil Hospital, Ahmedabad. M.S (Gen. Surgery) from NHL Municiple Medical College and V.S. Hospital, Ahmedabad and  MBBS from Nagpur.
B. J. Medical college and Civil hospital, Ahmedabad is one of the busy centre for Neuro-Surgery in India performing around 200 cases in a month. There he developed very fine skills in managing brain and spine cases in a very hectic three years. He further acquired Neuro- endoscopic surgery skills by completing fellowship programme in Neuro-endoscopy.
He has worked as assistant professor at Raipur medical college, Chhatisgarh as well as at GMC and Superspeciality hospital, Nagpur for more than 3 years. During this tenure, he has performed more than 500 brain and spine surgeries including very complex surgeries which requires good hand and eye co-ordination and in-depth knowledge of anatomy.
He is fluent in hindi, marathi, gujarati and english. His has special interest in minimally invasive spine surgery, CV junction surgery, brain tumour surgery, Endoscopic skull base surgery. He has keen interest in acquiring new and minimally invasive techniques for the benefit of the patient.
B.J. Medical College And Civil Hospital, Ahmedabad Under The Guidence Of Dr. Harshil C Shah, Ex Professor And HOD, Dept Of Neurosurgery, Civil Hospital, Ahmedabad.
NHL Municiple Medical College And V.S. Hospital, Ahmedabad Under The Guidence Of Prof. Dr. Ajay Munshi,Head Of The Unit, Dept Of Surgery, V. S. Hospital, Ahmedabad.
NKP Salve Institute Of Medical Science And Research Centre, Nagpur.
Completed Fellowship In Neuroendoscopy Under Dr. Y.R. Yadav, HOD And Professor, Department Of Neurosurgery, Jabalpur Medical College And Hospital.